After saying the World War II Memorial would be open after the outrage of Wednesday, this morning, the Barry-Cades are back up and they are wired shut (
Weekly Standard
, via
Kristinn Taylor at FreeRepublic
).
Day 4

of shutdown: Vets are going to need wire cutters to visit WWII memorial.
The fences/barricades

were not wired shut when I was here on Tuesday.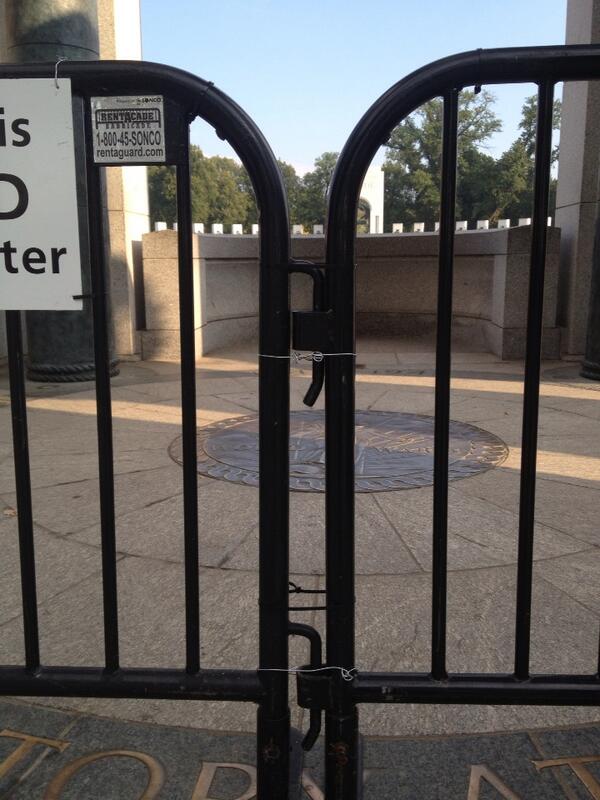 It was apparently done yesterday but the wires were cut.
Mark Levin said he would bring thousands of people down there. I'm POed and ready to show up.
The classless Vice President Bite Me sides with the Park Rangers who kept the vets out of their Memorial.