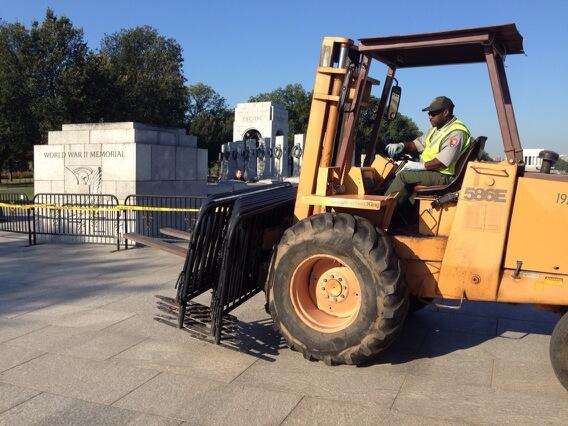 The Obama administration is adding more barricades at the World War Two Memorial in Washington, D.C. this morning, according to reporters on the scene.

The reinforcements are being put in place apparently to prevent a repeat of yesterday when WWII veterans aided by several Republican Congressmen pushed aside barricades to visit their memorial.

Buzzfeed got no response from the White House last night when queried about the administration closing the memorial to veterans.

A report last night claimed that the Park Service would arrest veterans who attempt to visit the WWII Memorial.
Several GOP House members, including Michele Bachmann, have gone down there for any World War II vets who are being blocked from the memorial they builty with their sacrifice.
Let me repeat that for you, Obama, you didn't build that memorial!